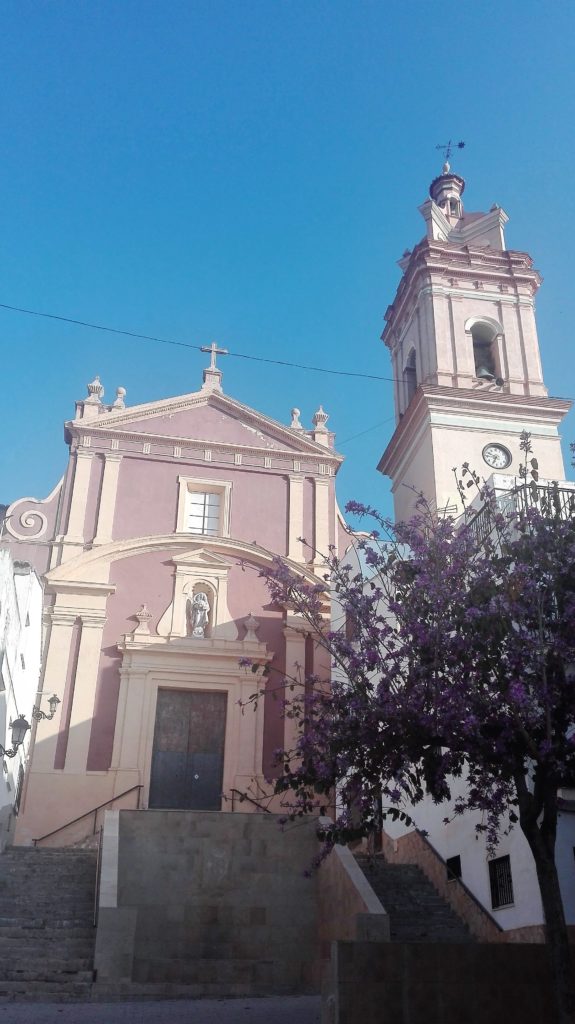 Immaculate Conception Church is a large temple built at the end of the 18th century on the place of a smaller church.
The neoclassical temple consists of a single nave of four sections and is covered by a barrel vault, with four chapels with niches on each side communicated by wide steps.
Paintings were made at the end of the 17th century and represent the Coronation of the Virgin by the Most Holy Trinity. A large part of the goldsmith's pieces were lost in 1936, but two sculptural pieces remain: the 17th century Jesus child and "Piedra Saints Abdón and Senén".
The oldest traces of the previous building in the present church are of "second half of the 16th century", and are associated to the primitive church of Gestalgar. It was also found a space that had two tombs and that was interpreted as a chapel. In the different excavated places were found some graves and a crypt.